From Zero to Copywriting HERO
FAST-ACTION BONUS:
Use coupon code "HYPERGROWTH" for 10% OFF
CAN'T WAIT TO HAVE YOU ONBOARD - BUT FIRST, WATCH VIDEO BELOW!
Here's What You Get When You Enroll Today...
The FULL "From Zero to Freelance Copywriting Hero" course, including 5 in-depth modules
that reveal how you can launch your own successful copywriting career, attract high-paying clients, and start earning serious money (VALUE: $497)
Helpful checklists, resources, and cheat sheets to make your copywriting journey easier and land your first paying client faster - even if you're a total beginner.
BONUS #1 - "Rainmaker Freelance Copywriting Toolkit"
I'll give my coveted collection of powerful resources to supercharge your skills as a copywriter and quickly position you as a go-to expert in front of new clients (VALUE: $499)
BONUS #2 - 7-Day Rainmaker Email Sequence Ultimate
A complete plug-n-play email campaign built specifically to sell digital products & services even if you've never written a single line of copy in your life (VALUE: $99)
BONUS #3 - The Ultimate Copywriting Swipe Vault
Get instant access to a MASSIVE, 2000+ page library of various high-converting copywriting samples, including over 130 emails, 81 long-form sales pages, 160 Facebook Ads, and other goodies like landing pages, VSLs, and more
(VALUE: $697)
What others are saying about
"Zero to Copywriting Hero"...
"I'm in the 2nd Module of From Zero to Copywriting Hero and trust me dude... your work is INSANE! The value you give, holy shit! It's mind-blowing! I can already feel that you're about to change my life, and also, you've given me an opportunity to work with you. Thank you so much for enrolling me in the program dude, I'm eternally grateful for it. Thank you so much! "

-Hamza Nabi, Freelance Copywriter & TikTok Expert
"Before I stumbled across Csaba's program, I thought copywriting was something that emerged out of "word magic" instead of formulas, structure, and research. I instantly felt like you were a legit guy giving legit advice. Which sadly is not something you see a lot in the online business space... But I followed your advice and luckily enough got a gig at an agency from Upwork within a week!"
-Oscar Marruecos, Freelance Copywriter
"I had never even heard of copywriting before Z.T.C.H... but I was blown away with the active element of the course and the overall layout. Your active participation in the weekly sessions, F.B. group, and emails were REALLY helpful and provided reassurance that if I didn`t understand something (e.g. an assignment or concept) all I had to do was reach out and ask! An insightful and detailed yet easy-to-follow program led by a guy who goes above and beyond to help his students learn and improve to the best of their ability! Thanks again Csaba and well done!"
-Jonathan Finn, Freelancer
"I was really struggling before joining the program… And even though I had doubts about myself and if I will be able to go through the course and act on it, the LIVE sessions were the perfect way to keep me motivated all along. I can confidently say that all the assignments, Q/A calls, and Fb discussions have helped me to boost my self-esteem a lot, which is priceless! Csaba is a genuine and available teacher. Give this a chance, and you'll learn how to make extra money with writing, where to start, and how to do it in few weeks simply and as painlessly as possible."

-Rékia Destors, Freelance Copywriter
"As a result of this, I got my conversion rate of a $97 product from 1% to almost 3% and actually dropped my refund rate... to an exceptional 4%. I definitely recommend Csaba's work, he's a master of copywriting and really knows his stuff. Plus, he seemed to genuinely want to help me - which is hard to find in most courses."

-Practical Psychology , YouTube Influencer
"Hey man! I LOVED your email with the video. That meant so much. You took the time to make me an entire personalized video answering all my questions and giving me lots of nuggets to chew on. I can't tell you how appreciative and blown away I am by you. I *absolutely* want to work with you. Someway, somehow. You just became my favorite internet marketer overnight."
-Drake Rogers, Founder of a Digital Media Agency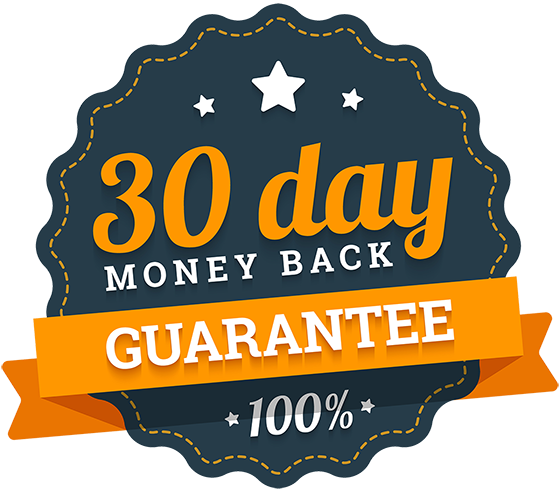 30-Day Iron-clad Money-back Guarantee
You Risk Nothing
Try the ENTIRE program for a full 30-days, and if after immersing yourself in the five powerful modules + exclusive bonuses, you feel like you don't get enough value from it... simply send me an email, and I'll gladly refund your money.
It's simple: Either you're blown away by this, or you don't pay.

You're just one step away from becoming the next high-paid copywriter. Lock in your spot below!

Choose a pricing option
Preferred option

Pay Now in Full (Save $59)

$297.00

Preferred option

Pay In 4 Easy Monthly Installments

4x $89.00
Total payment

1

x

From Zero to Copywriting Hero

$0

-

+
All prices in USD
100% Safe & Secure Checkout